Expansion joints and flexible coupling
Water intakes for hydraulic turbines or pumps are a crucial part and are just as important as the pump/turbine itself. They must withstand pressure, vibrations, be leakfree and must last for many years with the least amount of maintenance possible. This is where Fematic's expansion joints and flexible couplings come into play.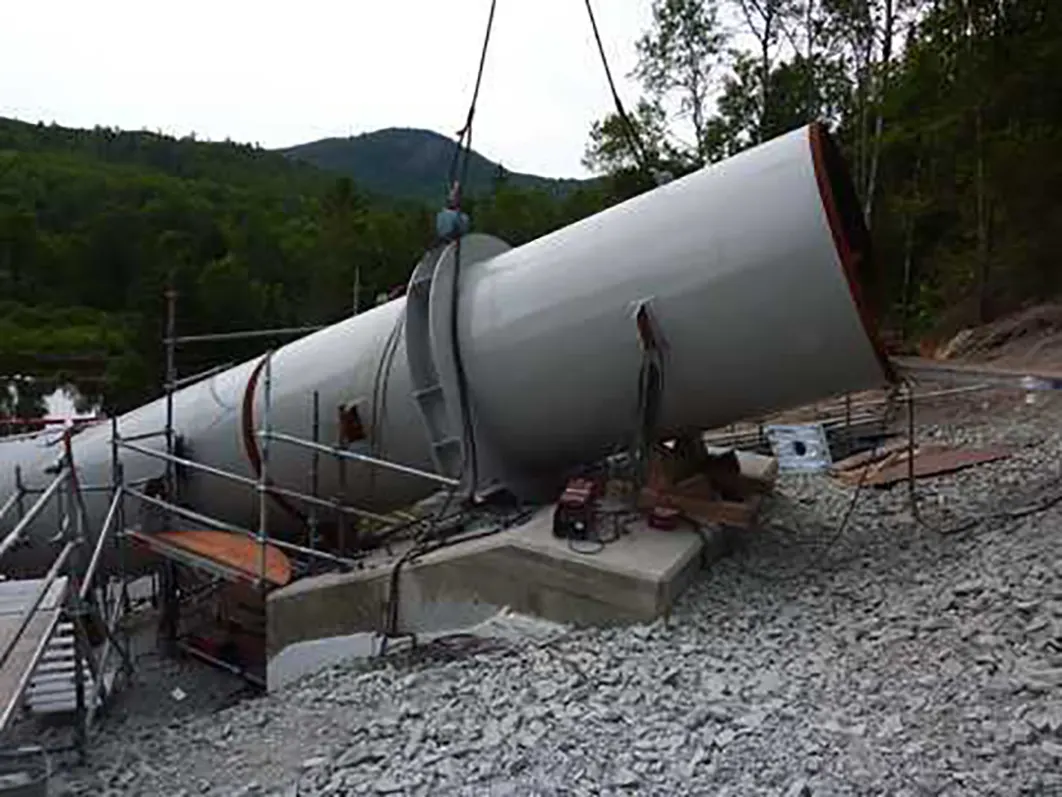 We have designed an extraordinary mechanical joint, that we describe as being an 'Energized' type seal, as the water pressure inside the tube pushes on the seal, and creates a leak free seal. Our design permits easy installation, even if the upper and lower tubes are misaligned.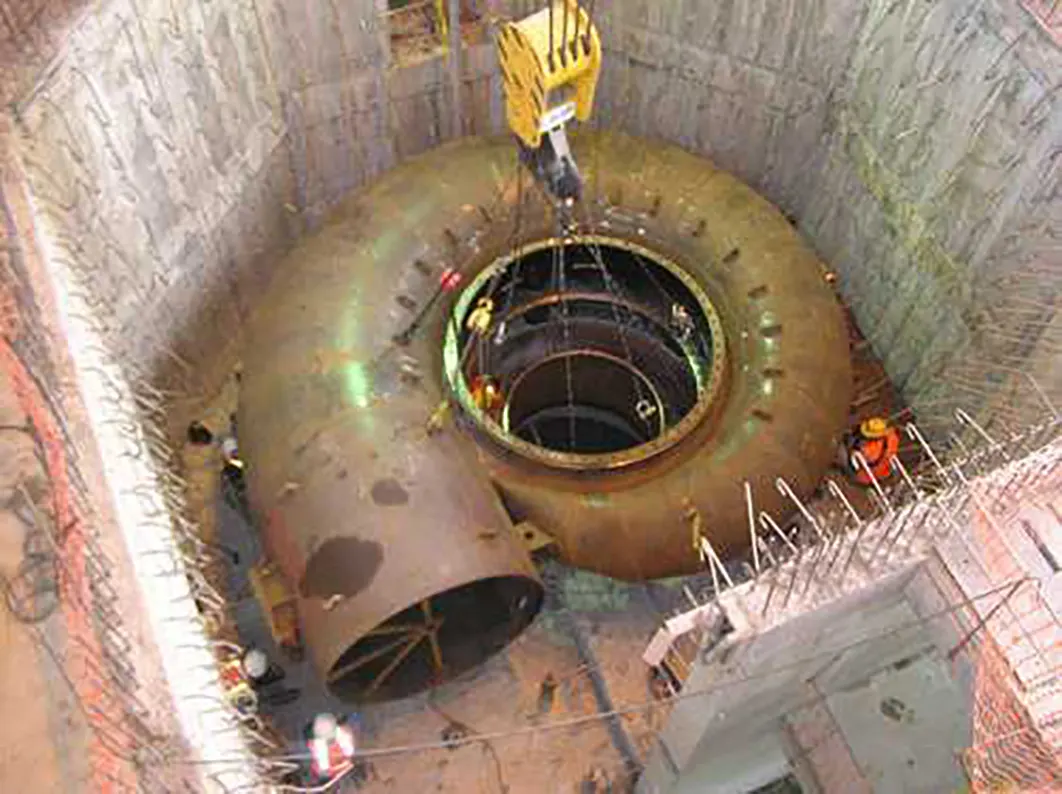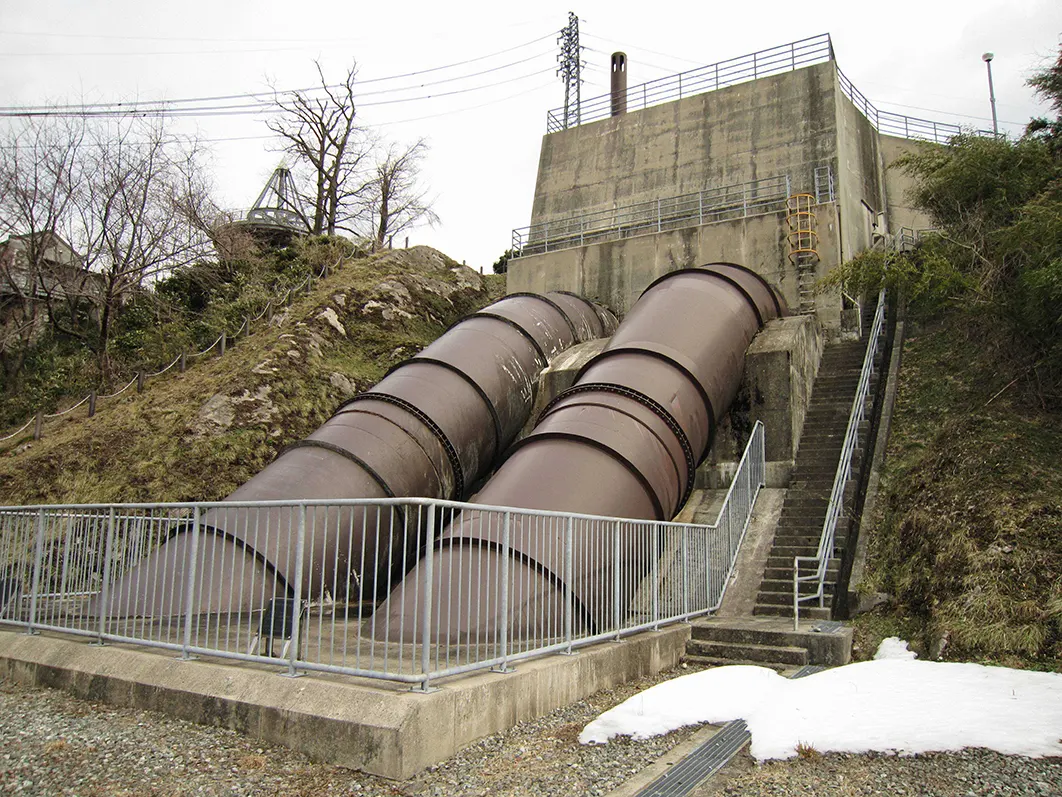 The Tyton expansion joint is made of two (single) or four (double) rubber bands, reinforced with fibers, working in pair with a forming ring and a compression ring. The seal housing, made of steel, can be split in segments for ease of transport and installation. The rubber bands are bent in a 'C' shape, and are pushed in constant contact with the outside of the penstock on one side, and the seal housing on the other. An initial contact is obtained by the elasticity of the rubber. In addition, wedge rings are used to compress the seal against both surfaces. Working on the same principle then a lip type seal, the more pressure inside the penstock, the more sealing force is applied on the seal, which allows us to seal pressure of more than 150 PSI.
With practically no size limitations, our proven concept is available in a single or double (sleeve type) arrangement. Our double arrangement seal provides much more flexibility in the pipe movement, when needed.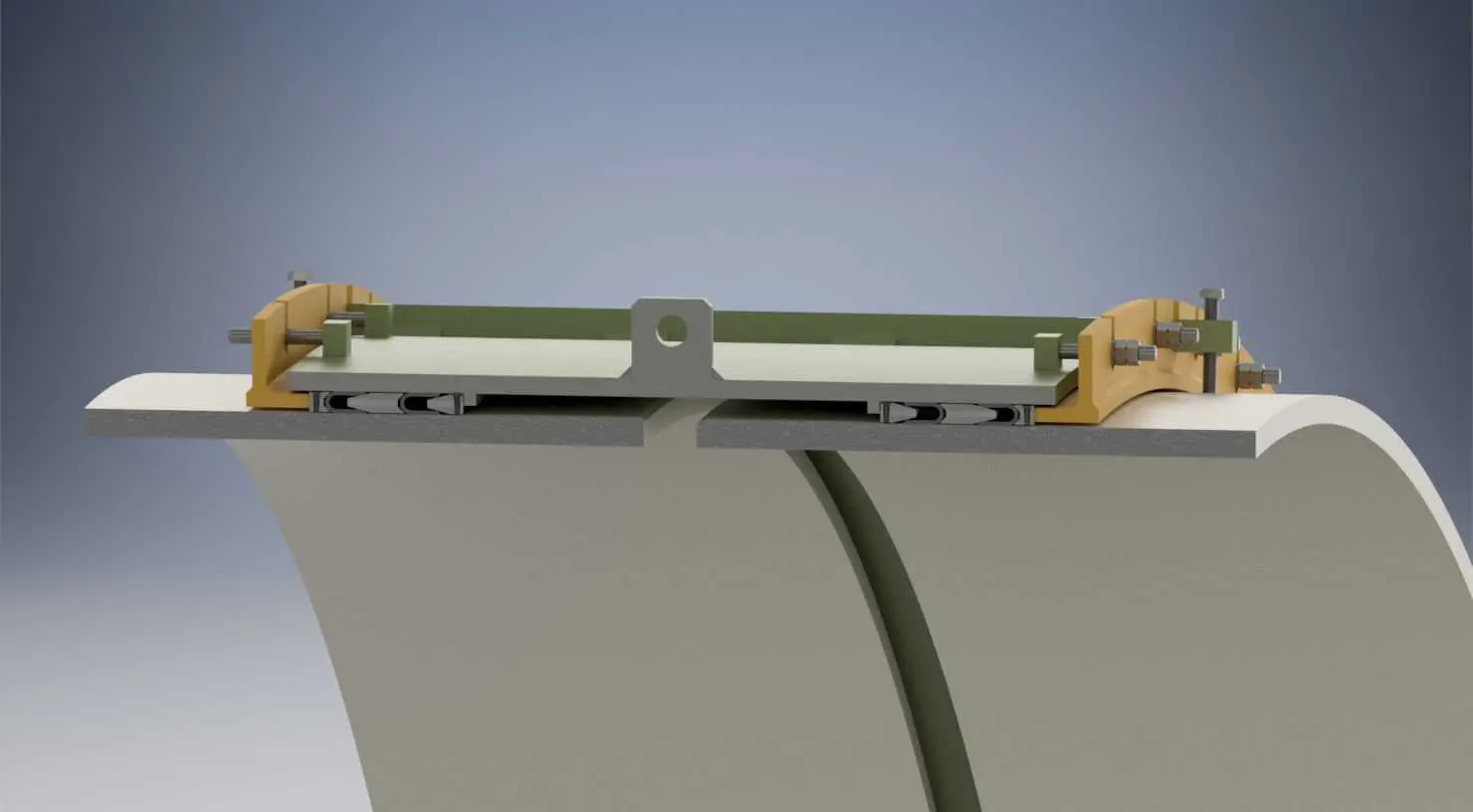 Our double seal design provides you with worry free operation. In theory, the second seal should never see the water pressure inside the water intake. All of our expansion joints come with an inspection port, to be able to monitor if the first seal is doing its job and is not leaking towards the second seal.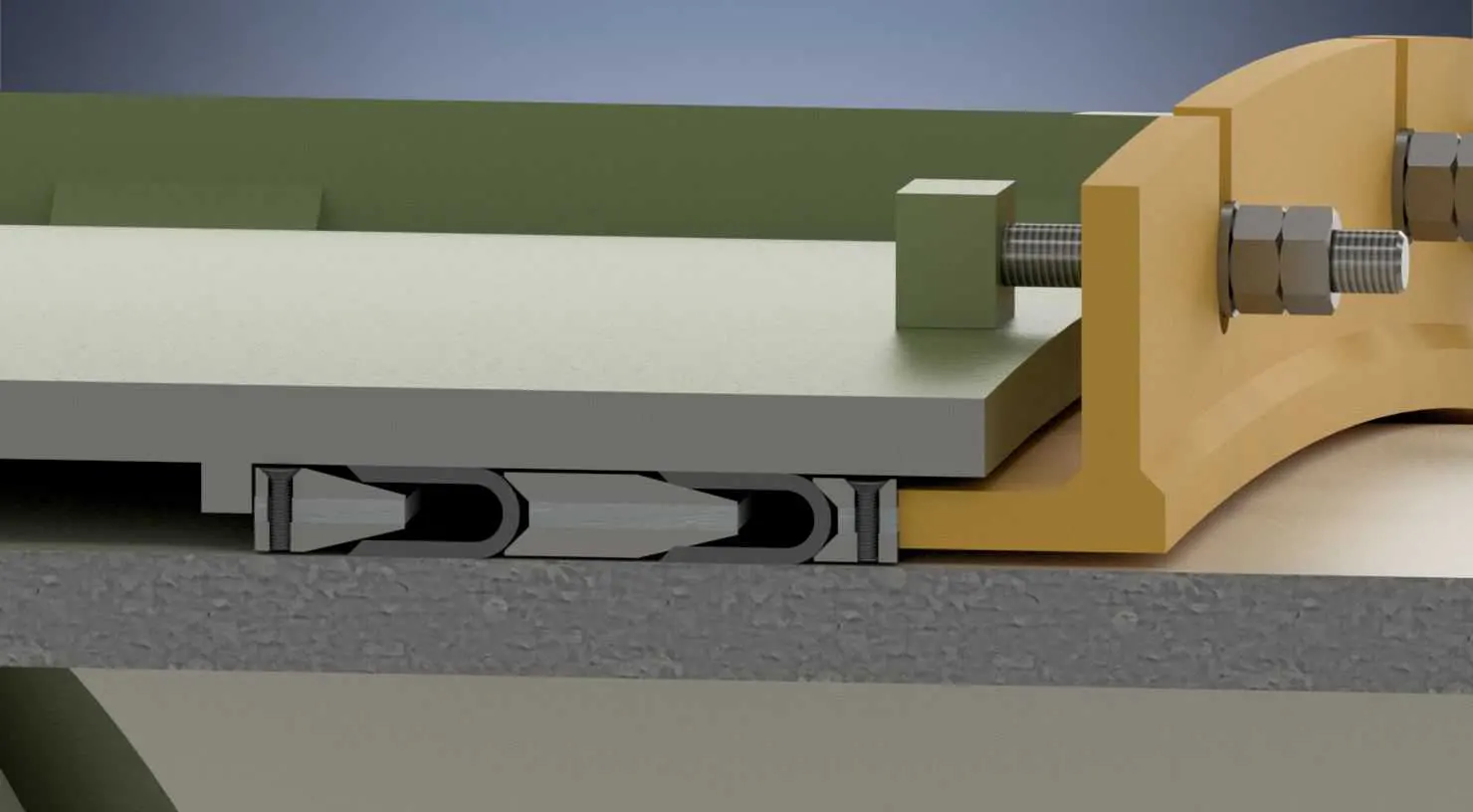 With the versatility of our wedge ring, we can compensate for misaligned upstream and downstream pipes. The installation crew can choose the right thickness of wedge to use during installation and can build the wedge ring to perfectly match and compensate variations in diameter of the pipes and misalignment that may have occurred during installation or concrete pouring.
Our team of engineers can help you decide which system is best suited for your application. We are able to supply testing and installation procedures, and we can also supplysite supervision for the installation of your expansion/spiral case mechanical seals.